Here we are, another hump-day. I swear, if the weather in this town doesn't take a turn towards sunny-ville soon, I'm going to go totally cray-cray and become a hermit and never leave Merlot, Chardonnay, or my pajamas. I've now crossed the line from pale to total translucence, and soon my real identity (vamp) will be exposed. And then I'd have to change the blog to "Life in a Coffin" or "Life at the Blood Bank" and that'd be totes inconvenient. I feel so gross when I'm pale, and that is NOT a good thing. at.all. Sarah will make fun of me for going to "Darque Tan" (pronounced dar-kwa) so I have to wait for the real thing. So now for featured Double Ewe Tea Effs: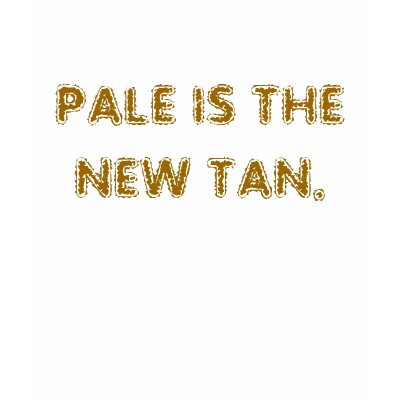 uhh...no. Pale is fug. At least for me. PLUS it exposes my vamp-ness, and I don't need the Volturi barking up my tree right now. srsly.
Houston has officially become Forks, WA, and I am beginning to forget what the sun feels like.

WTF weather?

Technically speaking, I am a "senior" in my Master's Program since it's my last.semester.ever. So, logically, I am suffering from an EXTREME case of "senioritis"...it's only the 3rd week of the term.

WTF senioritis coming so early?? (

That's what she said

...sorry couldn't help myself. Shout out to

Carissa

and

Stacy

who both KNOW that TWSS will never.get.old.EVAH.)

My hair has grown like a million inches in the last few months and my hair usually grows at a snaaaaail's pace. The only person who I trust to cut my hair works in Nashville (Renee at "The Loft" I love you, NO ONE cuts my hair like you do...) If any of you readers live in Houston and know of someone who won't leave me looking like I had a date with a weed-eater, holla atcha girl.

WTF lack of skillful, hairdressers in Houston and WTF to those who charge 5 bajillion dollars to cut hair?!
A week ago, I took my new phone into Verizon because I was having trouble figuring it out. The dude who helped me was helpful, but then, today, in the middle of class, I received an email from him where he goes "hey, what's up, how's the new phone treating you :) If you need more help, you know I'll help you out..." Well, see, problem is, I actually meant to go in because I'm still having an issue, and now I'm weirded out that he e-mailed me and included an emoticon...Emoticons weird me out. So now I'm going to have to go to ANOTHER location to ask my questions. Am I weird? Can I Get A Witness?
Random Observation: Sometimes, when you want something, you can't wait for it to jump in your lap. Sometimes, you have to break some rules and just go for it. And sometimes, when you do this, it will make you cry, but sometimes it will make you smile. And when you take a chance and it makes you smile, there is no better feeling. I've had some black clouds over my head the past few weeks, but I finally bit the bullet and got a smile out of it. And even though I don't know how things will REALLY end, one smile is better than another day on my shit-tractor. I may fall on my ass in the long run, but I can't look back and regret not trying.
"Are You F*cking Kidding Me" - Kate Miller-Heidke

(Carrissa, do your effing homework and look this song up)
"Dimestore Diamond" - Gossip
"Cosmic Love" - Florence and the Machine
"Company I Keep"- White Rabbits
"Home"- Edward Sharpe and the Magnetic Zeros
"So Insane"- Discovery
OK so I had to add this: On my way to work this morning, walking through campus in the FREEZING COLD WIND (me.no.likey) I'm fairly certain (like 99.998989999999 % sure) that I saw Russell Brand AND Bubba Sparxx walking amongst the commonfolk. I couldn't fish my camera out of my bag because my claw/hand was frozen to my tea mug. Can I Get A Witness?