Today I'm exhausted (I swear this time change has messed with my head somehow) so I'm going to try to re-energize by listing my favorite fall wardrobe additions and new music favorites!
-Coach Riding Boots. I'm obsessed with them. They're SO comfy, and they make everything look better, they just do.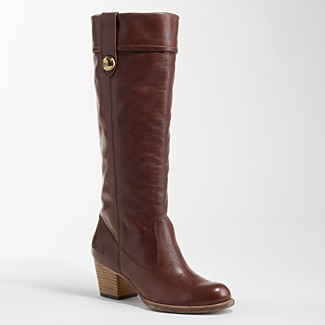 -Vintage cream colored 3/4 sleeve coat I found. Total miracle of the cloth. It's got lovely buttons down the front and a round neck, it looks spectacular on, and it's the perfect weight for the not so frigid winters down South.
it kinda looks like this, but no collar, and more winter white.
-New Nanette Lepore black wool sweater dress with big sequins! It's so adorable, and looks like this Nanette Lepore dress that was apparently on some TV show I've never heard about: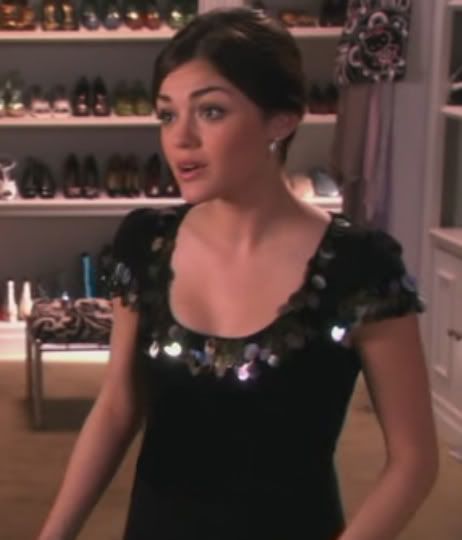 -Cole Haan Suede/Patent woven Hobo. It's HUGE, it's beautiful, it's just perfection. I highly recommend it.
- My new vintage fur vest. I wore it for Halloween, but I'll totally wear it again. There's a picture below!
- I'm currently in love with a band called "The Rescues" they're super upbeat, but the lyrics are great as well. I highly highly recommend them! I've got a ton of their music listed in previous posts.

-The Pierces. A funky new group I'm loving. Download, "It Was You" "Boring" "Secret" and anything else that tickles your fancy. They're definitely a new favorite.

-I used to be anti-Lilly Allen, but I've heard a few songs of hers that make me laugh, and laughing is always fun!

-Jem. This woman is amazing. She got her start promoting music and scouting bands, randomly decided to cut an album, and VOILA...perfection! Some favorites include: "Missing You" "Falling For You" "They" "24" "Come on Closer"

-Ingrid Michaelson. I love her. Period. Download it all. She's got such a pretty voice, and I love her lyrics.

-"Brandy Alexander" and "Honey Honey" by Feist. She's got some great music!

-Definitely try out "The Gotan Project" they've got smooth rhythms and beats that will relax you, but still make you want to shake it a little...and who doesn't love to shake it?

-"Sour Cherry" by The Kills. Great song.

-Bitter:Sweet. These two are amazing! They both had their own gigs, and met over an online ad, and magic has ensued! Download "Dirty Laundry" "Don't Forget to Breathe" and "The Mating Game". A lot of the re-mixes are good too.

-"The Show" by Lenka. This is a cute little girly song. Just because.

-"Be Careful What You Tell the Sky" by January. This song is really cool, I just discovered it!

-I can never get enough of Ray Lamontagne or Damien Rice. They're both a-mazing songwriters who happen to have vocal talents that are just plain out of this world. Both are soul-shakingly amazing vocalists. Download. All of it. Now.

-If you've never heard of Citizen Cope, well now you have. This man is a true talent. He's also got some amazing pipes, but he's also able to create his sound through so many genres, he will rock your socks off. promise.

-Vampire Weekend. Another great new-ish band that makes me smile, I love their stuff.

-If you don't know what the Hotel Costes is, please go find out, stat. I'm a huge fan in particular of Vol. X. It's a music staple.

-"Creator" by Santigold. Good fun. Beware of extreme funkiness and crazy beats.

-Bloc Party. I became a huge fan about 4 years back when they first kind of came out. They've got great variety and I promise you will love.

That's all for now, I've still got lots to recommend, but I want to keep you coming back for more! Stay tuned, and have an amazing Tuesday.